The biggest question that many of us are asking ourselves is when it will be safe and sensible to travel again. Many travelers who have booked their trips for 2020 have been canceled and they are desperately waiting to travel to their dream destination as soon as the COVID-19 quarantine is over and COVID19 Vaccine is available. 
Nepal – A Paradise on Earth
The first case of coronavirus in Nepal was confirmed on 23 January 2020 when a 31-year-old student, who had returned to Kathmandu from Wuhan tested positive for COVID-19. A total of 23,310 Coronavirus cases have been confirmed as of Monday, August 10, 2020. 16,640 of the total cases have been confirmed recovered and 79 people have died. Nepal is one of the less affected countries in the world for coronavirus disease. However, lock-down has been eased and Nepal has still restricted all the commercial flights and closed its entire international borders until further notice.

Everest Base Camp and Kalapatthar as seen from Gorakshep
The United Nations World Tourism Organization (UNWTO) has published a statement to give the message of #TravelTomorrow and restart tourism. The Secretary-General of UNWTO says, "At both the local level and global level, the crisis we have faced up to together has shown the importance of making the right decision at the right time." UNWTO has also launched global guidelines to restart tourism to help this sector emerge stronger and more sustainably from the COVID-19.
Book Your Trip with Free Cancellation
Well, you can still travel internationally as a post-coronavirus quarantine trip. However, you are advised to book hotels, attractions, and flights with free cancellation or changes. You can book a hotel with booking.com that offers free cancellation on most of the properties listed and you may book direct with local tour operators who offer free cancellation and you can reach directly to the owner through any communication means. In terms of choosing accommodation, you can book a self-catered apartment where you will have more space and book for yourself. These types of properties are available through Airbnb.com, Booking.com, or sometimes directly through property owners.
Travel somewhere closure to home
According to travelanddestinations.com, you may potentially go somewhere close to home. Straight after this Coronavirus pandemic, it might be wiser to travel a bit of closure to home rather than internationally. This gives you more chances to return home quickly if the pandemic or lock-down kicks off again.
Annapurna Base Camp
Get Travel Medical Insurance
Most of us get travel insurance before heading to any destination and this time we will need to make sure that our travel insurance covers proper medical treatment, emergency evacuation, helicopter rescue (if you are trekking in the high mountainous region). The importance of travel insurance has been increased rather than on our previous trips.
Study the destination and maintain general hygiene
While making your travel plans, it is wise to check your destination how they are dealing with COVID-19 and how badly the region was affected. Also, it is the best way to protect yourself and improve your general hygiene, wear a face mask, carry hand sanitizer and washing your hands regularly, and take every precaution to improve your hygiene and stop the spread of germs.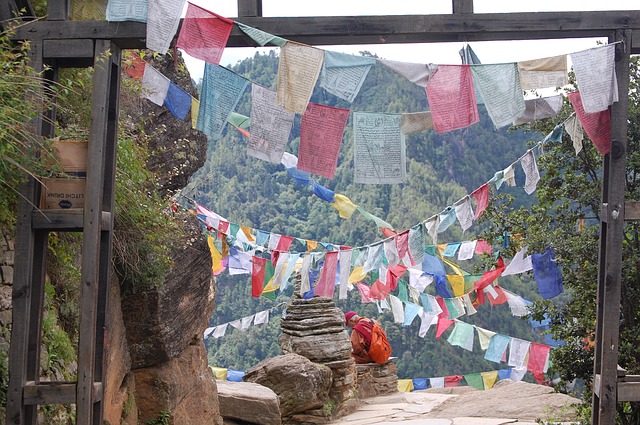 Prayer-Flags
It is highly recommended to visit Nepal after the COVID-19 pandemic (Post Covid-19 Pandemic). So far, Nepal less affected country, and there are many safe isolated destinations where you can travel without any fear of maintaining social distancing. The popular destinations in Nepal for Post-COVID-19 Trips would be Everest Base Camp Trekking -14 Days, Annapurna Base Camp Trekking – 14 Days, Langtang Valley Trekking – 12 Days, Gosaikunda Trekking – 5 Days, Manaslu Trekking -14 Days and many others trekking and travel destinations where you can completely maintain social distancing, keep yourself isolating and enjoy the mountains. According to the worldthrougherica.com, Nepal is one of 10 best countries to travel post-COVID-19 as Nepal is less affected by COVID-19. So you can start traveling as soon as things get better and the Novel Coronavirus (Covid-19) pandemic is over.
Safe Traveling, Keep Traveling and Enjoy Traveling…
This blog was first published on 06 June 2020 and updated on 10 August 2020.
---
Travel blog
---
Travel Blog
.
Travel Tips
.
post COVID-19
.
---
---