Are you traveling to Nepal for a week for the first time? Here, we suggest the best itinerary and things to do for your one-week trip plan to Nepal. We have included the top must-see places along with adventure activities in the top tourists' destinations of Nepal including Kathmandu, Pokhara, and Chitwan. You will not only learn about the culture, tradition, and lifestyle of Nepalese people but you will also experience adventure and able to see spectacular views of snow-capped mountains.
"Nepal is fully open for any kind and tour and trekking activities which were restricted before due to the Covid-19 pandemic. All tourists arriving by air may now receive an on-arrival Visa without quarantine (subject to negative testing results), regardless of their Covid-19 vaccination status."
Here is the trip idea on how you can spend a full week in a Himalayan Nation, Nepal. Below, we present complete things to do that you can do each day. Days of arrival/departure (to/from Kathmandu) have been excluded. So, to include the entire thing to do, eight to ten days of stay in Nepal is purely recommended.
---
DAY 01: Explore Kathmandu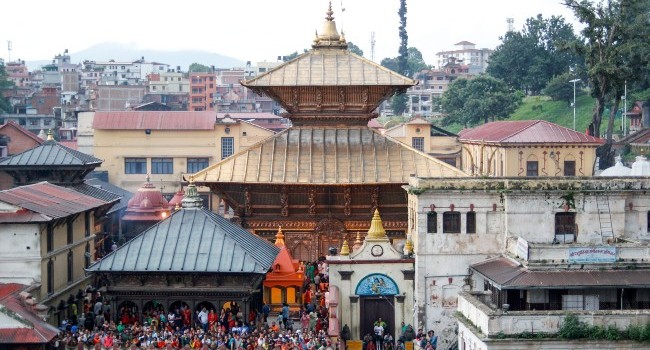 Pashupatinath Temple Kathmandu
On this day of Explore Kathmandu, you will be able to visit four UNESCO-listed world heritage sites:
Drive to Swombhunath Stupa also known as 'Monkey Temple', is a popular pilgrimage site for Buddhists which is located on a beautiful hill inside of Kathmandu valley. The Stupa is situated atop a hill that could be observed from almost every part of the Kathmandu valley. People call this Stupa 'Monkey Temple' as many monkeys are living around this place. Swoyambunath is one of the UNESCO-listed world heritage sites of Kathmandu valley.
Next drop by Kathmandu Durbar Square, one of the three major palaces of Kathmandu valley. This place is also named Hanuman Dokha Square or Basantapur Durbar Square.
Drive to Boudhanath – the biggest Buddhist Stupa, walk the surrounding along with other pilgrims and take lunch at one of the rooftop restaurants in the surroundings for the best view of Boudhanath Stupa.
Late afternoon visit to Pashupatinath Temple, the most sacred and major pilgrimage site for the Hindus. This temple is dedicated to Lord Shiva and the walls and struts in the vicinity of the temple are adorned with woodcraft relating to Lord Shiva. Pashupatinath temple is located on the bank of the Bagmati River and you can also observe the open-air cremation site of Hindus. In the evening, you can also observe Aarati on the bank of the Bagmati River.
Well, you complete your first day visiting Kathmandu's most important tourist sites. Why not check out the Kathmandu Day Tour itinerary? if you are particularly looking for a day trip during your stay in Kathmandu. This trip is offered with a professional tour guide, air-conditioned private transport, etc.
---
DAY 02: Explore Patan, Bhaktapur and drive to Nagarkot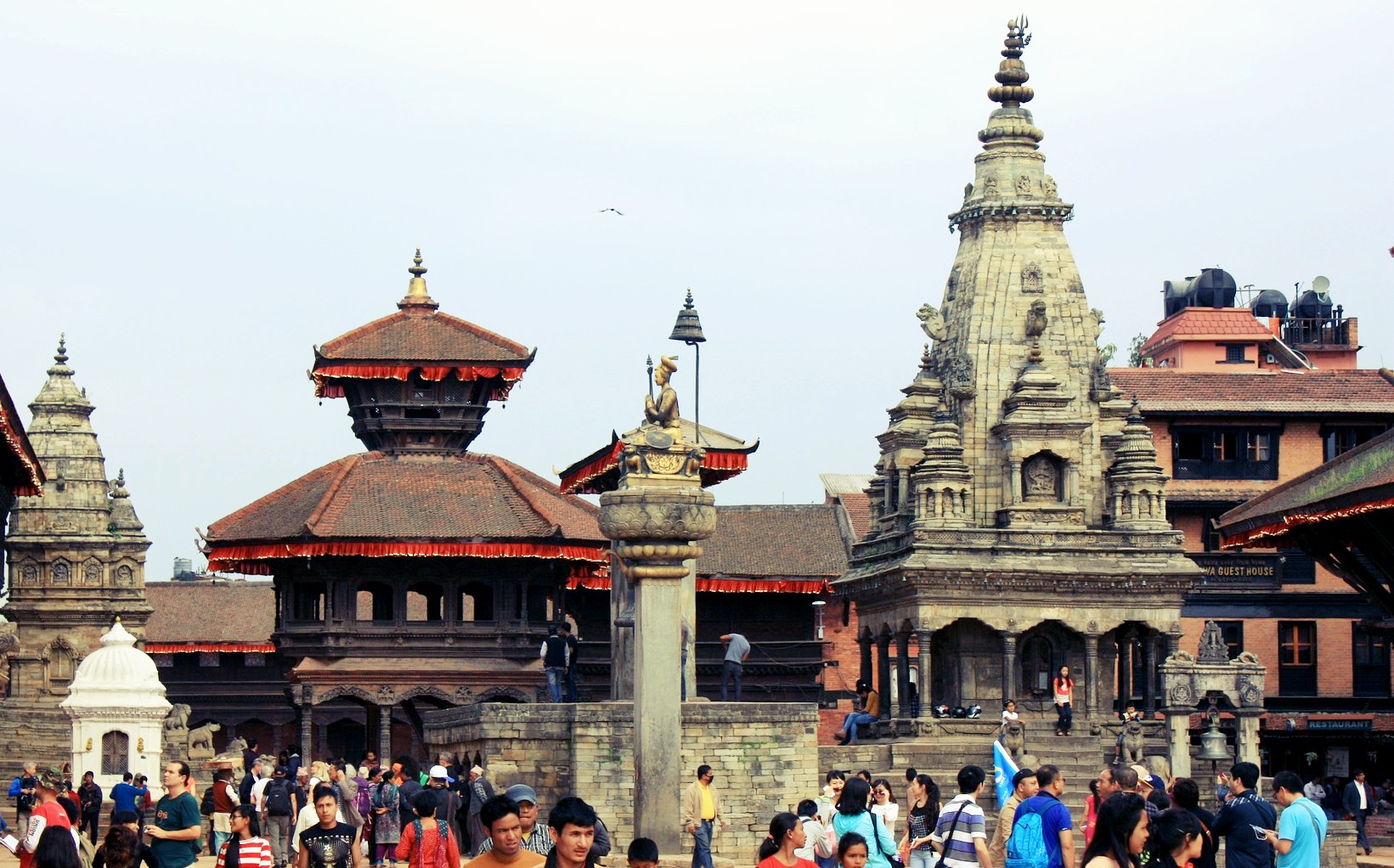 Bhakapur Durbar Square
On this day, you will explore Patan Durbar Square and Bhaktapur Durbar Square. After visiting the two most important sites in Kathmandu valley – take half an hour's drive to Nagarkot from Kathmandu. You will stay overnight in Nagarkot.
You can start your day visiting Patan Durbar Square, another UNESCO-listed world heritage site. Patan Durbar Square has earned a distinct place for works in the field of arts and architecture that can be seen on each temple. Most of the building was built during the Mall period between the 16th to 18th centuries.
Drive to Bhaktapur Durbar Square; the city of temples, courtyards, palace buildings, statues, and monuments inside the square are the main attractions. You will also visit the pottery square where you will see different pots made by the traditional methods.
Later on, you will drive to Nagarkot, the popular hill station near Kathmandu valley. Nagarkot offers magnificent sunrise and sunset with spectacular Himalayan Views, remaining approx. 2000 meters above sea level and 28 KM from Kathmandu international airport.
You complete your second day visiting those amazing sites in Kathmandu valley. If you are looking for a day trip to these sites, why not check out Patan and Bhaktapur Durbar Squares Day trip? We offer this trip with a professional tour guide, air-conditioned private transport, etc.
---
DAY 03: Hike Through Nature – A beautiful Nagarkot to Dhulikhel Hike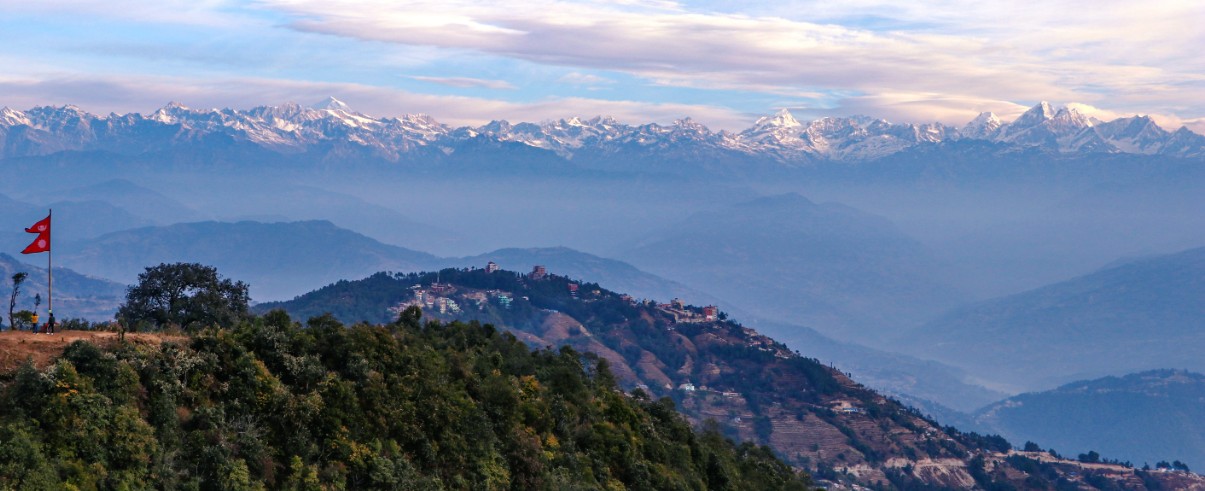 Mountain view as seen from Nagarkot
Start your day early in the morning for the best view. Take early breakfast and start the hike from Nagarkot to Dhulikhel. The moderate hike takes about 5- 6 hours following the deep forests, terraced fields, and small villages with spectacular backdrop views of the Himalayas.
Reach Dhulikhel – features great mountain views, renowned for its traditional buildings and the Newari lifestyles and culture.
You will finish your third day trip from Dhulikhel, you can choose to drive back to Kathmandu or stay overnight in Dhulikhel. Dhulikhel also offers several luxurious hotels and resorts with great mountain views. If you drive back to Kathmandu, it takes about an hour.
Tip: If you are considering a day trip with a hike, you may choose Nagarkot to Dhulikhel One-Day Hike; we offer this trip with a professional tour guide, air-conditioned private transport, etc.
---
DAY 04: Explore Mount Everest and its Surroundings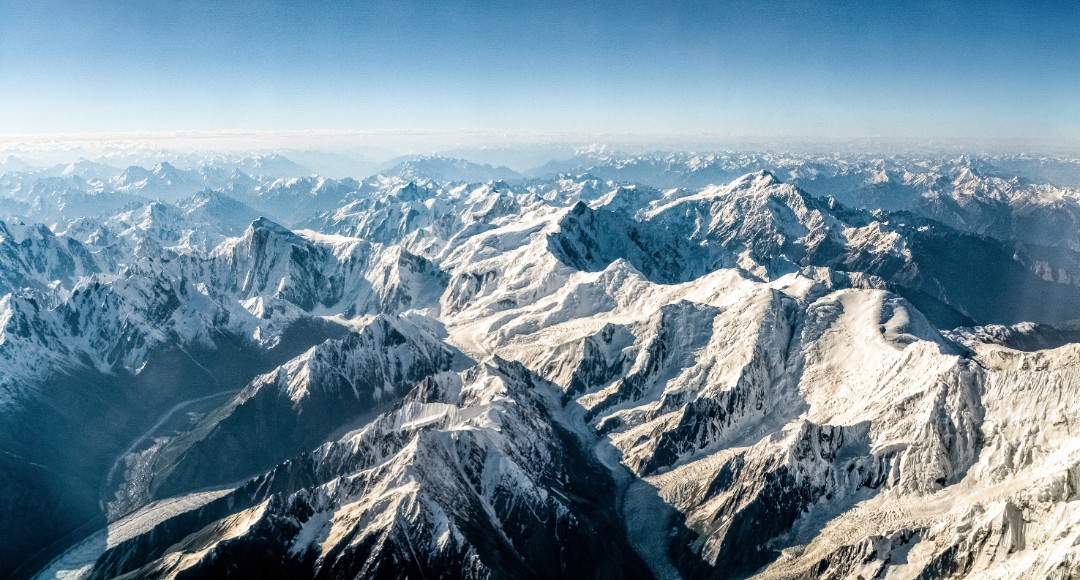 Panoramic view of Everest range as seen from the cockpit
Everest Experience Flight: Embark on an Everest Experience mountain flight for a panoramic encounter with the highest peaks on earth. There is a regular scheduled Everest Experience flight from Kathmandu for an hour. The plane departs from Kathmandu and flies alongside the Himalayas to offer you eye-level views of snow-capped mountains before taking you back to Kathmandu airport.
Alternatively, you can choose the Helicopter tour to Everest Base Camp with landing at Kalapatthar. Fly across the Himalayas on a Helicopter flight from Kathmandu to Mount Everest Base Camp, touching down at Lukla for fueling and Everest View hotel for breakfast with spectacular mountain views. Have a short landing at Kalapatthar or Everest Base Camp, along the way, you will get aerial views of glaciers and the world's height snowy peaks. Learn more amount the Helicopter tour to Everest Base Camp from Kathmandu.
---
DAY 05: Drive Kathmandu to Pokhara
About 7-hour drive from Kathmandu to Pokhara along the Trishuli river, you can add white water rafting along the way at Trishuli River and head onward to Pokhara. We promise this ride and fun with river rafting to be the best way to get from Kathmandu to Pokhara.
Spend the rest of your evening relaxing at the hotel or strolling around Lakeside street in Pokhara.
---
DAY 06: Sunrise from Sarangkot, Boating, and World Peace Pagoda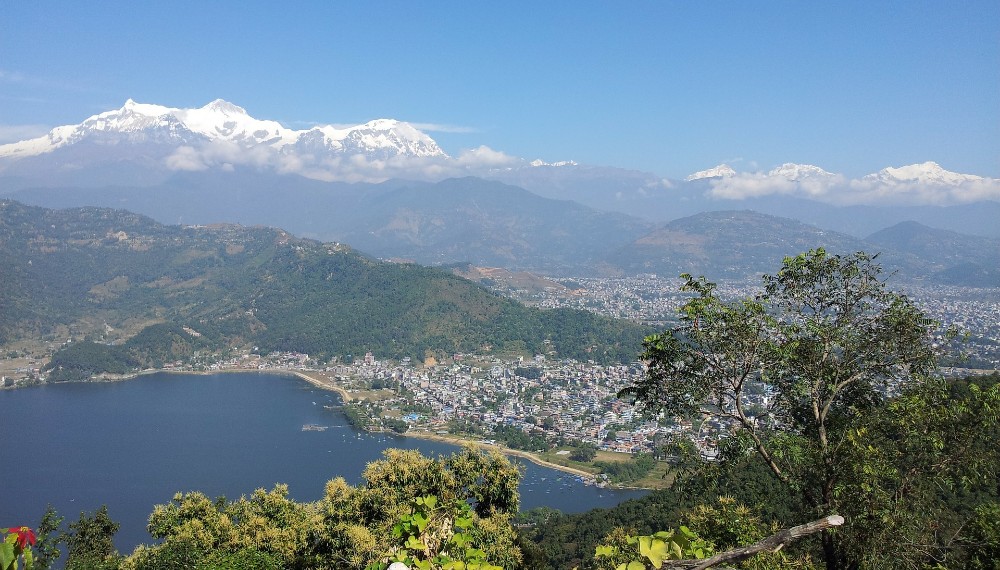 Pokhara City View from World Peace Stupa
Early morning before breakfast, take half an hour's drive to Sarangkot hill station for the best panoramic views of the Annapurna Mountains including Fishtail. Your early morning wake-up does not go in vain after watching the spectacular sunrise view from the Sarangkot.
If you are keeping on more adventure, you can enjoy the typical experience, you can plan Paragliding or Ultralight flight in Pokhara. Fly for incredible views of the Himalayas around Annapurnas.
Driving to the World Peace Pagoda for better views of Phewa Lake and Pokhara city along with the backdrop view of Annapurna Mountain is another highlight in Pokhara.
Boating around Phewa lakes in the evening, and having a private boat around Phewa lake is great fun in Pokhara.
Colorful boats around Phewa Lake, Pokhara
---
DAY 07: Pokhara to Chitwan
Drive to Chitwan for the Jungle Safari Experience. It takes about 4-5 hours to reach Chitwan from Pokhara. There are regular tourist buses that leave from Pokhara for Chitwan in the morning or you can also take a flight from Pokhara to Chitwan (There is usually one flight a day, subject to change )
Take lunch in Sauraha Chitwan and have an excursion around in the evening.
---
DAY 08: Activity in Chitwan
After the morning breakfast, Canoe Ride in the Rapti River (a good opportunity to see birds and Two rare species of Crocodiles like Marsh Mugger and Fish-eating Gharial), jungle walk and visit Elephant Bathing Center. In the Afternoon after Lunch, Jeep Safari (A Good opportunity to see 4 different types of deer, Rhinos, Wild Boar, Monkey, Leopard, Sloth Bear, and also encounter many other mammals that have made Chitwan their home). In the Evening, Enjoy the Sun Set view from the bank of Rapti River and the Show or Cultural program. Take Dinner and Go to Sleep.
The next day, after breakfast at the hotel, Visit the Government Elephant Breeding center or do other jungle activities before you return to Kathmandu. If you are going in a private vehicle, you will have plenty of time to explore around, if you are using Local tourist transport, you have to be ready at about 9:00 AM to return to Kathmandu. If you included your arrivals and departure days in a count, you will require about 9-10 days to accomplish the trip.
Tip: Every private tour itinerary can be customized as per your interests. The suggested best itinerary that you can plan for a week trip is the 7nigths 8Days Nepal Enriching Tour package. If you are planning to take your student groups to Nepal, a week's school trip to Nepal can be the best choice. Or, you can check out other Nepal-guided private tours for a better idea or contact us for more information.
*This post was originally published on 10th August 2020 and last updated on 16th June 2022.
---
Travel blog
---
One week in Nepal
.
Visit Nepal
.
Things to do in Nepal
.
Sightseeing
.
Nepal tour
.
---
---